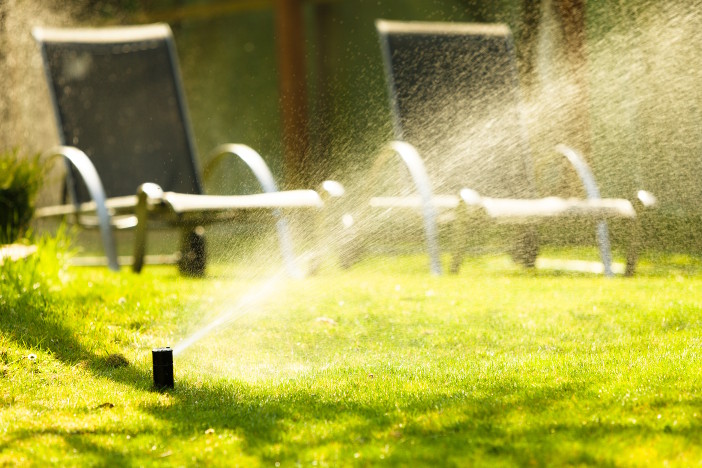 Irrigation systems provide plenty of benefits to back yards, front yards and small domestic gardens. It allows you to have nice looking green areas and lawn without spending too much time taking care of it. Maintenance isn't overwhelming for anyone anymore.
With our domestic irrigation systems water is delivered directly to the plants, and less water is wasted. The surface is drier and discourages weds from sprouting. These are great benefits along with time and effort.
Our systems are designed to make the best use of the water so your water bill will be lower overtime since this is an effective use of water. The irrigation system provides water supply in small increments, which helps the growth of plants.
There are a few different kinds of irrigation system applications. One of the most common systems in domestic irrigation are sprinklers; they are ideal for areas that require constant water treatment.
As you can see, we at Garrett Irrigation have completed a number of irrigation projects for residential properties. We are highly professional and well staffed for all of your domestic irrigation needs. Contact us to find out more information and to get a FREE quote on your next irrigation project.